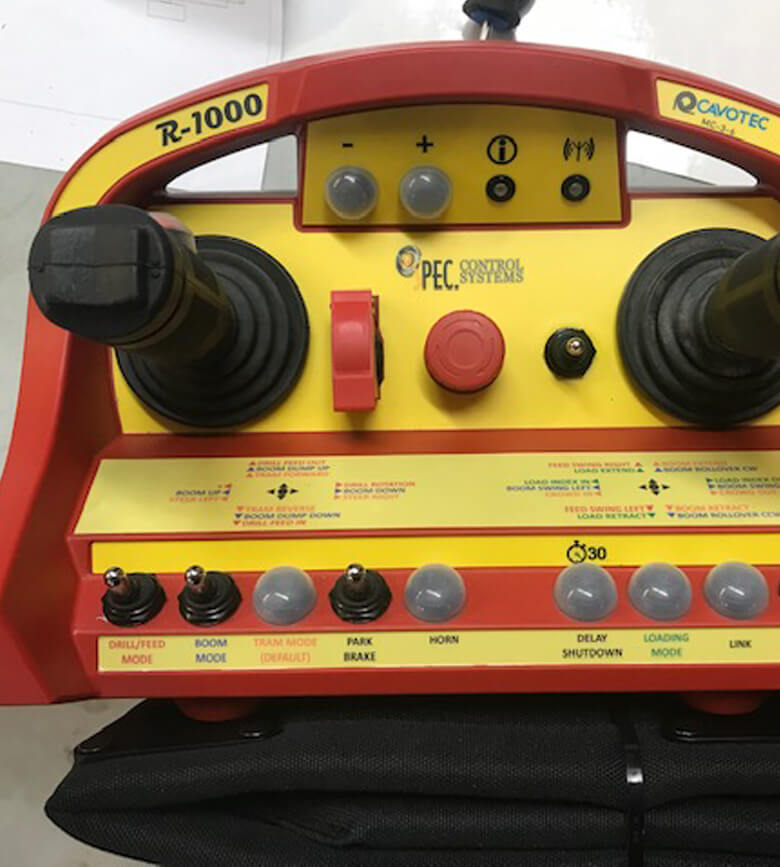 Radio Remote Control
Remote control systems & electrical / hydraulic control solutions
SPEC/Cavotec R-1000 radio remote control systems are engineered and manufactured in close co-operation with our worldwide based customers. These radio remote control systems are engineered to ensure safe and efficient remote operations. Our systems have been designed based on the most advanced technology and components.
R1000
Digital functions up to 64 and analog functions up to 19
Uses two Li-ion batteries with smart discharge and hot swap which is essential for battery optimization and continuous operation
Perfect use for applications with many interconnected processes with guarantee of non-interrupted operation
Suitable for harsh environment mining, industrial applications and maritime conditions
High mechanical and chemical resistance due to the specific moulded housing.
TYPICAL APPLICATIONS
Mining: LHD Equipment, Blockholers, Jumbo's, Long Hole Drills, Rockbreakers, Shotcrete Sprayers
Off Shore: Oil Skimmers, Drilling Rigs, Catwalks, Raiser Chutes, Roughnecks, BOP, ROV systems, Pipe Handlers, A-frames
General Industry: Loaders, Forestry slashers, Dozers, Excavators, Recovery vehicles, Concrete pumps, Conveyance, Fire fighting systems, fueling
systems
Railway: Surface locomotives, Underground locomotives
Wireless Video
Remote control systems
LHD Video Mucking
The system provides forward and reverse views for RRC mucking when a clear view of the LHD is limited due to draw-point constraints etc. The 900Mhz design is well suited for mucking around corners etc.
The RF video link employs a unique "Diversity" based technique to provide a best-case "Auto" selection of the dual received signals. The Video Receiver unit has the facility to select a local cabled Camera for additional video feedback.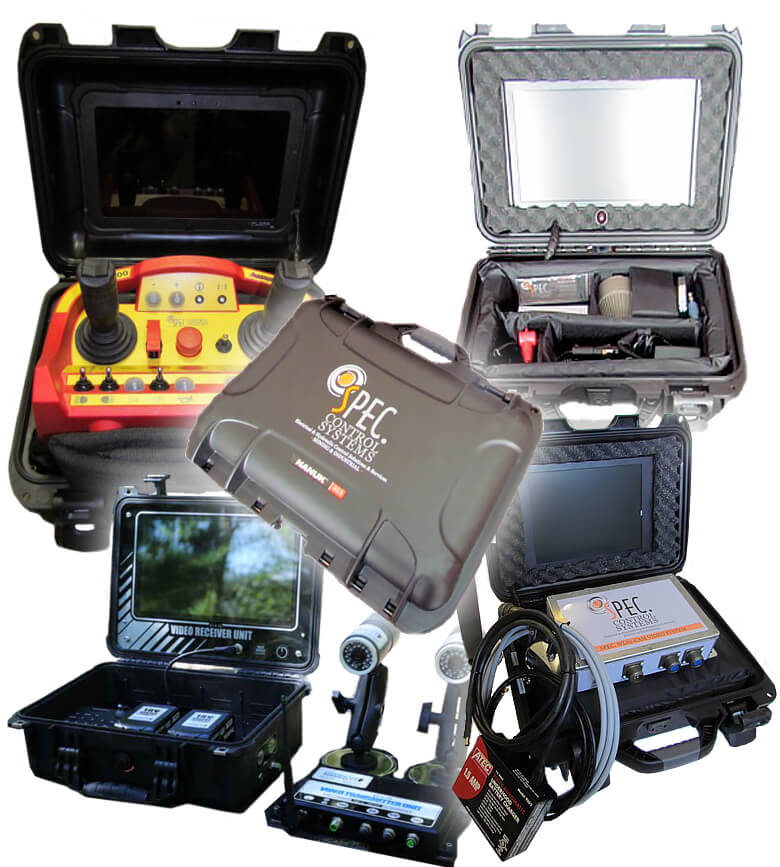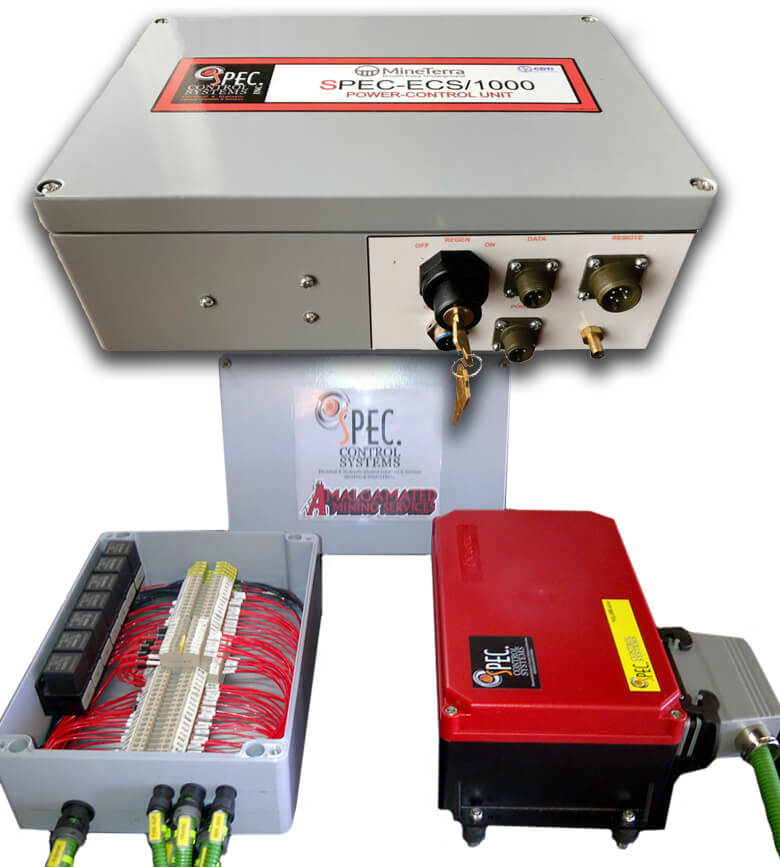 Custom
Electrical packages & rewire kits
Electrical rewire packages for mobile equipment and stationary equipment.
New and redesigned machine dash control units complete with harnessing as required.
Electrical interfacing systems to facilitate remote control capabilities on mobile equipment.
Customer branded control units and remote systems designed and manufactured to customer requirement.
Electro-Hydraulic control systems.
Wiring systems built using Military specification wiring and components to provide extreme durability.
Parts
Mill spec wire
PMA loom and fittings
Weidmuller terminals, component holders, wire tags, supplies, etc.
Equipment rewire components, etc.
22mm & 30mm assorted control switches, operators, indicating lights, etc.
Remote control PCB boards, components, etc.
RRC hydraulic pilot control valves, cartridges, coils, etc.
Video cameras
Gessman joysticks and controllers
SPEC/Cavotec control systems no description yet